Sale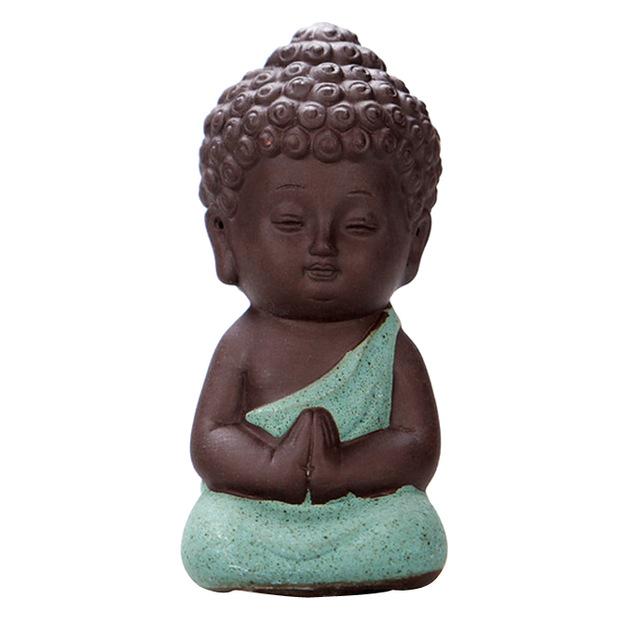 Budha Monk Statue
Budha Monk Statue
Colour    – brown
Material – Polyresin
NOTE –  WE SHIP ALL OVER THE WORLD
 We can also send this in plain packing as per your demand

Always buy original medicines/product from www.oms99.com
Description
Description of Budha Monk Statue
Buddha meditating in the Earth-Touching pose, a gesture based on the story of the Buddha's enlightenment.
Born in 563 B.C in Nepal, Buddha was originally referred to as Siddhartha and lived a rich, pleasant life as the son of the king of the Sakyas. After seeing suffering for the first time as a young man, he renounced his title and embraced asceticism. He eventually achieved enlightenment after meditating under a Bodhi tree. To remain steadfast in his quest, he placed his hand upon the ground for the earth to witness his strength and commitment. Thus, the earth touching pose is a gesture of determination.
Buddha Statue in Earth Touching Pose
Bronze colored finish
Made of bonded stone

For best results place under artificial light source.

Safety Instructions: Handle with Care, Gently wipe to remove dirt.
NOTE : – We can also send this in plain packing as per your demand.
Delivery Area – All over the world.
If you have any query regarding this product or order placement, feel free to contact us at 9266211 299 or whatsapp or mail
Buy all the products of this company & more from www.oms99.com