Benefits of Ayurvedic And Herbal Medicines
Introduction of Ayurvedic And Herbal Medicines 
Ayurvedic And Herbal Medicines In the ancient science of Ayurveda, herbs are viewed as the spiritual essence – the Kundalini – of plants. Plants and herbs carry in their cells the wisdom of cosmic intelligence, and the healing vibrations of nature. Since ancient times, humans and plants have had a very spiritual connection – plants capture solar energy and convert it into nutrients that humans can digest.
Each and every herb in Ayurvedic herbology has a multitude of benefits – for the mind, body, and spirit. From weight loss to beautiful skin to overall vitality, herbs can transform your health in so many ways! Here are some highlights of some of the Top 10 herbs in Ayurveda and easy ways to incorporate them into your routine.
Difference in philosophy
Ayurvedic form of medicine involves the use of tablets made from naturally occurring plants with inclusion of metals, plants, oils as well as massages, aromatherapy and rasayana.  also uses bhasmas and oral syrups for this purpose. Ayurvedic system of medicine strongly believes in few constitutions which rule the human body like "kapha" (phelgm), "pitha" (water) and "vaata" (air). 'Rasa shastra' is also a part of Ayurveda in which there is a practice of adding metals, minerals and certain gem stones to medicines for their medicinal properties.
Herbal consists of using extracts from plants for the purpose of curing certain deviations from health. They are absolutely natural and devoid of side effects.
There are some Ayurvedic and Herbal Medicines
1. Ajwain – WEIGHT LOSS Ajwain is a strong digestive and nerve stimulant. It functions as a weight loss herb by drawing out deep-seated toxins from the body.  Ajwain also heals painful joints – it is an excellent herb to address Vata issues.
2. Ashwagandha – VITALITY One of the best anti-aging herbs, Ashwagandha enhances vitality. This herb is crucial for people suffering from too much stress, or who are overworked. Take 1/2 teaspoon cooked in milk (sweeten with 1 tsp of raw honey). Note that Ayurvedic herbs are fat soluble, and are able to go deeper into the tissues and cells when taken with a healthy fat (such as ghee, butter, or raw whole milk).
3. Cumin – ASSIMILATION Cumin enhances the digestive system and metabolism. It helps the body with nutrient absorption. Cumin can be especially useful for new moms after giving birth, as it cleanses the reproductive organs and improves milk secretion. Use cumin while cooking to assist in the assimilation of micronutrients.
4. Licorice – REJUVENATOR Licorice is a rejuvenating herb that is commonly used in both the East and West. It rejuvenates all systems of the body and reduces acidity. It calms the mind and nurtures the spirit. Add licorice root to hot tea as a sweetener, in the place of honey or sugar. Or, boil powdered licorice root in a milk decoction.
5. Shatavari – FEMALE VITALITY Shatavari is the #1 Ayurvedic rejuvenative for women (as Ashwagandha is for men).  Shatavari even translates to "she who possesses a thousand husbands!" It nourishes and cleanses the blood and the female reproductive organs.
Difference  methods in Ayurvedic And Herbal Medicines
Herbal medicine will never approve of massages whereas Ayurveda has a special branch of body massages which according to them helps cure certain symptoms. Panchkarma is another important part of Ayurvedic medicine in which there is application of massage to the painful parts of the body. Ayurveda emphasizes on the maintenance of perfect balance of the three energies. Long term Ayurvedic medicine intake involves the use of metal intoxications and hence monitoring from a qualified doctor is necessary.
Herbal medicine emphasizes the use of herbs like garlic, onions to prevent recurrent cold and cough. Garlic also helps in preventing hypertension and cardiac disorders. Herbal medicine does not use heavy metals and hence their use is harmless. Home remedies also constitute herbal medicine. Turmeric for the use of clotting blood and as an anti-inflammatory is another example of herbal medicine. They are easily available at home. Wheat grass therapy used in thalessemia patients is application of knowledge of herbs for the purpose of cure. It ameliorates the complaint and reduces the blood transfusions.
Benefits & Importance of Ayurvedic And Herbal Medicines
Ayurvedic herbs are time tested for their health and other benefits. The nutritive value that they pack are highly recommended for their healing powers. Known to induce no side effects, they have a unique aroma and flavor and when consumed regularly, they act as a perfect mechanism to bring about a balanced harmony between mind and body. They rejuvenate the whole system instead of focusing on one specific organ or body part.
Benefits of Medicinal Plants:
•  have a holistic approach and aid in proper absorption and digestion
•  Are not disease specific but act as a preventive medicine that positively effects the overall health and well-being by      boosting the immune system
• self-contained and nutritive in nature, therefore, are non-toxic and harmless
• It deals with the overall well-being and aims to bring harmony between mind, body and soul
Ayurvedic And Herbal Medicines & Their Medicinal Values
• Ayurvedic Herbs and spices such as black pepper, cinnamon, aloe, sandalwood, ginseng, red clover, burdock, bayberry, and safflower are used to heal wounds, sores and boils.
• To reduce fever and the production of heat caused by the condition, certain antipyretic herbs such as Chirayta, black pepper and sandal wood are recommended
• Sandalwood and Cinnamon are great astringents apart from being aromatic.
• Herbs like Cardamom and Coriander are renowned for their appetizing qualities. Other aromatic herbs such as peppermint, cloves and turmeric add a pleasant aroma to the food, thereby increasing the taste of the meal
There are some Ayurvedic Medicines of our Website to stay you fit healthy 
The oil contains Akarkara Root 125 mg, Malla Mineral 10 mg, Malkangni Seed 50 mg, Keshar Stigma 11.5 mg, Harttal Mineral 50 mg, Laung Flower Bud 50 mg, and Jaitoon and Tilli Oil.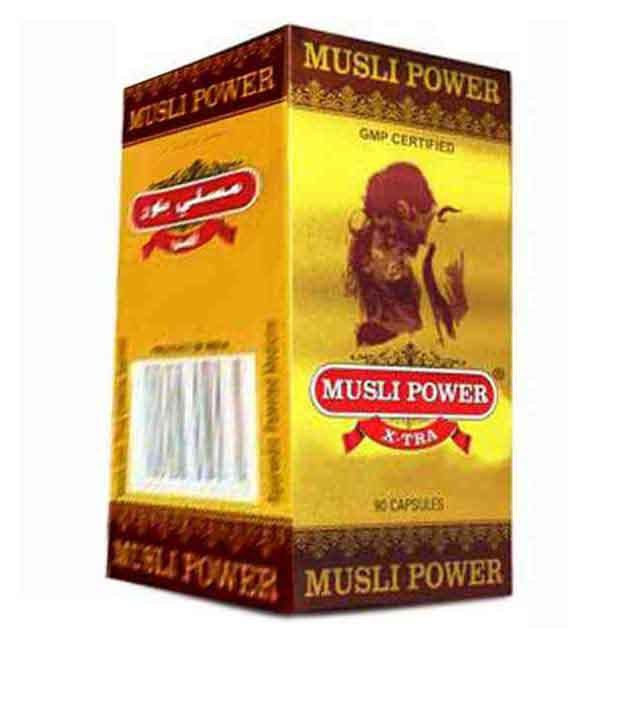 Musli Power Extra capsule  makes the first night the best night.
Safed Musli: The perfect sex stimulator and aphrodisiac as well as a rejuvenator.
Aswagandha: Increases sexual power, sperm count and a good sex stimulant.
Vayalchully: Acts on increasing semen volume & sperm count.
Shilajith: Acts as allround sex enhancer.
Himalaya Liv. 52 DS Tablet
Himalaya Liv 52 ds Tablet is a double strength Hepatospecific formulation that contains Caper Bush (Himsra) and Chicory  herbs. The Caper Bush contains p-methoxy benzoic acid for increasing the functional efficiency of the liver. Chicory is effective in protecting liver from alcohol toxicity.
Himalaya Liv 52 ds Tablet Uses
Liv 52 DS Tablet is used for the treatment, control, prevention, & improvement of the following diseases, conditions and symptoms:
Jaundice
Loss of appetite
Digestion
Anorexia
Asthma
Speed Height Capsule Pack of 3
The height increasing capsules. The most talked about herbal supplemst based on the guidelines of ayurveda. It not only inceses your height but alo makes you look taller, smater and confident. Enpowerd with the active herbals, Height Increasing Capsules will make you taller and confident, the condition you only dream of.
NOTE : – We can also send this in plain packing as per your demand.
Delivery Area – All over the world.
If you have any query regarding this product or order placement, feel free to contact us at 9266211 299 or whatsapp or mail
Buy all the products of this company & more from www.oms99.com